Academic Excellence
Library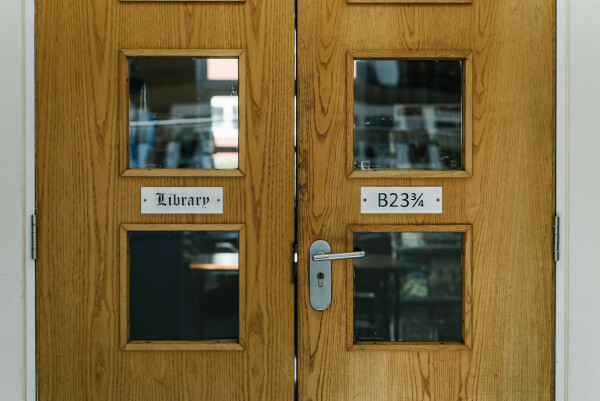 Step into the enchanted world of the Kingsmead library, an excellent resource for students to explore throughout their time at our school. Knowledge, understanding and wisdom await you! Enter, and take a seat on a leather sofa in one of our Hogwarts House common room areas, or lose yourself in a story under the reading tree in the enchanted forest. Students can also come and find space to study and complete work in peace and quiet.
We have areas of the library dedicated to a myriad of genres, including young adult, fantasy, science fiction, adventure, horror and suspense, historical fiction, animals, comic books and the classics, as well as a well-stocked non-fiction section to broaden your horizons and aid learning. Our non-fiction range complements and, indeed, goes beyond the school's curriculum. Within the revision hub there is a wealth of exam resources, including past papers, textbooks and supporting materials. These are available at any time, including before school, breaks and lunchtime, and after school.
Keep an eye out for the visiting Scholastic Book Fair, which arrives at least once an academic year. This travelling literary extravaganza has the latest and greatest young adult and teenage fiction, alongside a vast collection on non-fiction resources appropriate across the key stages. There's plenty of stationery to collect, too. Payment for books can be made with cash, or via the fair's Wishlist.
The library is open from 8am until 3.30pm every day, at break and lunchtimes. Please be aware that B23 is also a classroom, and may be in use at times. Check the noticeboard for opening times!