Academic Excellence
Library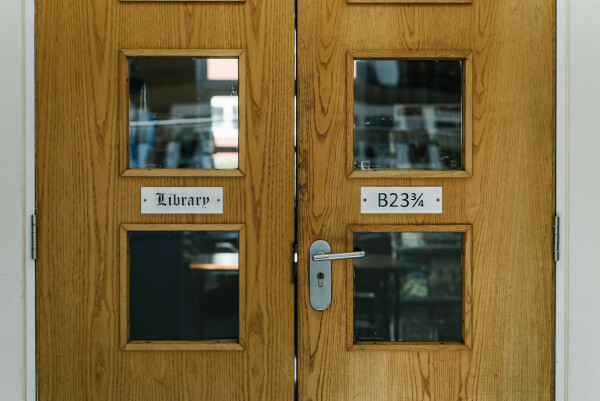 Step into the enchanted world of the Kingsmead library, an excellent resource for students to access and use. Knowledge, understanding and wisdom await you! Come and take a seat on a leather sofa in one of the four Hogwarts House common room areas, or lose yourself in a story under the reading tree in the enchanted forest. Students can also come and find space to study and complete work in peace and quiet.
Ravenclaw Corner is dedicated to stretch and challenge, reading books from these shelves will certainly expand your horizons! There are literary classics from the likes of Tolstoy and Dostoyevsky as well as critically acclaimed work from well-known modern authors like Salman Rushdie and Margaret Atwood. Ravenclaw Corner will regularly feature books around different themes which will change regularly to keep interest levels high.
The main library stock covers a variety of genres ranging from fantasy, horror and history to sport, animals and general knowledge. In addition to fiction, the library also stocks a range of non-fiction to complement and indeed, go beyond, the school curriculum. Within the revision hub there is a wealth of exam resources and past papers as well as a bank of computers for research and homework. These are available at any time, including Before School, Lunch Time and After School.
Once every Term, we are lucky enough to host the Scholastic Book Fair within the library. This travelling literary extravaganza has all the latest and greatest Young Adult and Teenage fiction alongside a vast collection of non-fiction resources appropriate for different ages. Books from the fair are available to purchase through parent pay, or with cash, on the week where the fair is in town. Come along and speak to the Librarian if you'd like to make an order or request.
Find us on the top corridor in the centre of B block quad!