Academic Excellence
Enrichment
There are endless bounds of extra-curricular activities our students are offered here. Under the Enrichment Program, all students will take part in upwards of twelve activities, two per half term. Working towards qualifications, developing skills, dedicating time to hobbies or opening our minds and learning new things. The Enrichment Program is designed to expose students to new ideas, things they may not usually do and more importantly develop our RIME values!
Come with us on a magical and inspiring journey as we guide you through Kingsmead's Enrichment Program!
Arriving at Kingsmead you will be greeted by our amazing musicians.  Rehearsals and band practices are taking place, whether you hear our drummers or singers, you will be impressed!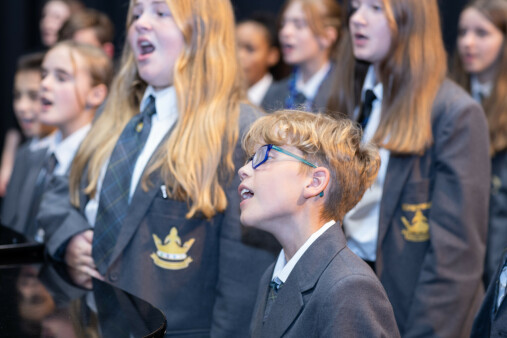 Venture through the school and out into our garden and pond area. Did you hear the ducks shout hello? The Pigs? Perhaps you could get involved in Animal Management and learn to know their needs!
In the distance, can you see our Enterprise Village? Take a closer look! Our students are finding niches in the market, developing products, and selling them. Will you grab a bargain!? Will you make profits in our Enterprise Enrichment!
Do you like TREASURE!? Well, get hold of a metal detector and have a scan around, we promise to split the haul! 60-40?... Ok, 50-50 then!
Through the double doors and you will hear, and if you are lucky sneak a peek at, the latest amazing school production. Little Shop of Horrors! Our students are working away in rehearsals! But don't stick around too long! Grab a ticket instead, nestle into some popcorn and when the curtain rises enjoy the show!
Need to know how to change a car wheel? Check the oil levels? How to change windscreen wipers? Well, put on your overalls, Car Maintenance has started, you're just in time! Who needs the AA? Working towards your driver's license? Your Hazard Perception and Theory Test are a must. Come along to Driving Theory & Hazard Perception, sit down with a member of staff and they will guide you through mock tests to prepare you for this journey!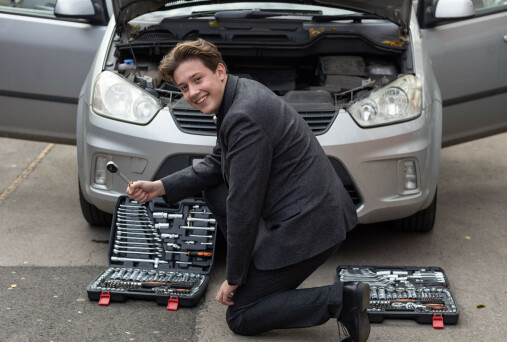 Into Science and our young scientists are enthralled. "Wow, blood splatter!", is heard! That will be Forensics analysing such things! Experiments are taking place; things are about to be discovered! Dissections! Explosions! Things are going BOOM! Come have a look but WEAR YOUR GOGGLES!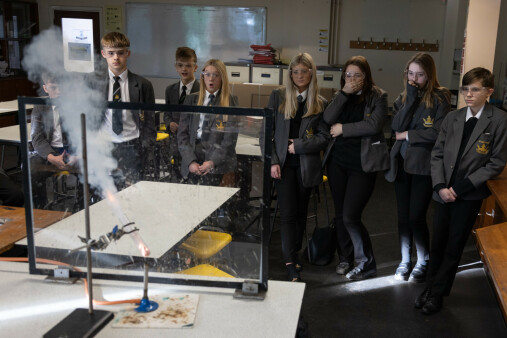 Up the stairs as we exercise our creative minds. Masterpieces are being created, sketchbooks are full, the kilns are warm, and the clay is out. Did you see the Murder House on your way in? Our Artists created that. A place to study crime scenes and practice forensics. Created by our artists for our Criminology students!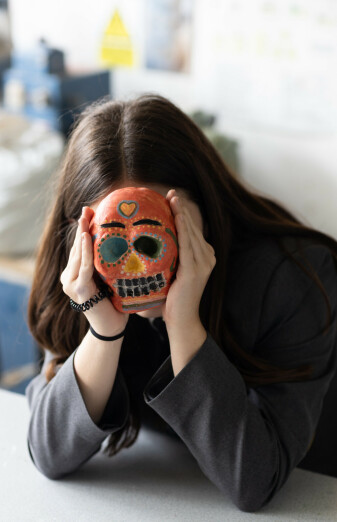 Through the corridor and the world is your oyster! What language would you like to learn? Hola, ¿puedo tomar un helado por favor? Bonjour, Combien coûte la location d'un jet ski? Hallo, wo ist der Wasserpark? Get ready for your holidays!
Walking down the corridor, yes, you did just see a pigmy goat standing on their house. Can you spot another? Chickens, Hedgehogs, Sheep, Budgies, Rabbits. Did I mention the Reptile House? Do you fancy learning how to pet, care and nurture our beautiful animals? Join our Animal Management Enrichment!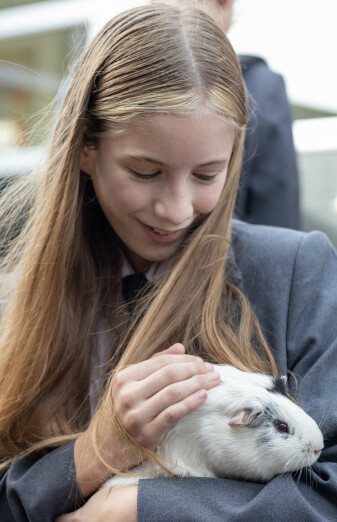 Through to English and the debates are in full flow, opinions are being presented and challenged in a fun and healthy manner. Our future authors are scribing away in Creating Writing Club, some are settled into a good book in our amazing Library. The Librarians? They're our students too! Learning key Librarian and archiving skills in Library Skills Enrichment.
Need a place to discuss current affairs? Chart the history of different political and religious movements and see how they affect our day-to-day life and place in the world? Then our Politics Enrichment is the place for you!
If you find yourself in Checkmate after two moves you must be in Chess Club, you are playing our League leader who is STILL unbeaten, don't worry though, they will teach you some key moves! Across the corridor and Math's Club are reciting Pi to 75 decimal places! Yes, that number does go on FOREVER!
Around the corner and in ICT you will see the Computer Science & VR Enrichment. We are making our own computer games and we are one step away from the next big internet breakthrough!
If sport is your thing, our PE department offer an endless array of seasonal sport Enrichments. Football, Netball, Rounders, Cricket, Basketball, Handball. Badminton, Tennis, Spin, Battle/Fitness, Self-defense, Yoga, Zumba, Biking, Running, whatever your game or exercise of choice is, you're in the team!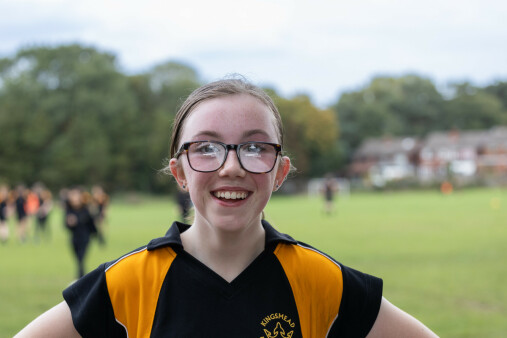 Whatever your interest you will be able to exercise it at Kingsmead. We will support you through a wide range of Enrichment activities and opportunities that support our curriculum. We will encourage you to discover and pursue your talents.
At Kingsmead, through dedicated staff, a can-do attitude and students who are happy to excel out of their comfort zones, we present the opportunity and the choice of over 80 Enrichments. Ranging from fundamentals like Sports, Academia and The Arts. To more niche; Metal Detecting, Egyptology, Film Review & Astronomy.
Research shows that participation supports students' character development and gives them the skills required for personal success, such as leadership skills, time-management skills, and the ability to accept constructive criticism (Strapp & Farr, 2010) and resilience (Fredricks & Eccles, 2008). RESILIENCE
In addition, participating in extra-curricular activities benefits students' personal and academic success and on average have greater levels of academic achievement (Shulruf, Tumen, & Tolley, 2007) and promotes problem solving skills (Fredricks & Eccles, 2008). INNOVATION
Taking part in extra-curricular activities also raises students' self-esteem and resiliency. Additionally, participation cultivates social development (Blomfield & Barber, 2009). MINDFULNESS
Finally, studies also show that students who take part in extra-curricular activities learn to prioritise and use time effectively, they build leadership skills (Barnett, 2008) that will support their future successes and lifelong careers. EMPLOYABILITY
So, browse through our schedule and get involved!