Academic Excellence
Oxbridge Hub

Kingsmead is very proud to be the Oxbridge Hub for the surrounding District. We want our students to strive to be the very best and have high aspirations to attend prestigious universities such as Oxford and Cambridge.
In particular, we are linked to University College Oxford and Sidney Sussex College in Cambridge. Oxford and Cambridge University work closely with our students and parents, providing information about the Universities, benefits of attending University and support with applications and the interview process.
Outreach teams from both Universities have attended numerous events this year at Kingsmead, supporting our students and parents. Events include: -
·         Year 12 Oxbridge Hub Evening for students and parents of Kingsmead and other surrounding schools – This event provided Information on the admission process and what parents and students can do to fully prepare for the UCAS applications for Oxford and Cambridge University, including super curricular activities.
·         Year 12 Super Curricular Presentation to the students in the Lyceum Society – Supporting students with where to access super curricular activities in a range of subjects and how they can support their UCAS applications.
·         Year 9 Presentation - 'What is Oxbridge?' and the benefits of attending aspirational Universities such as Oxford and Cambridge. The importance of option choices at Year 9 was also discussed.
·         Year 10 Aim Higher Evening – Presentation to students and parents, how to best prepare for Oxbridge and subject choices at A-Level.
·         Year 11 Presentation – Information on course choices for students going into Sixth Form and the importance of super curricular activities. Giving students the best chance of success in being accepted into Oxford and Cambridge.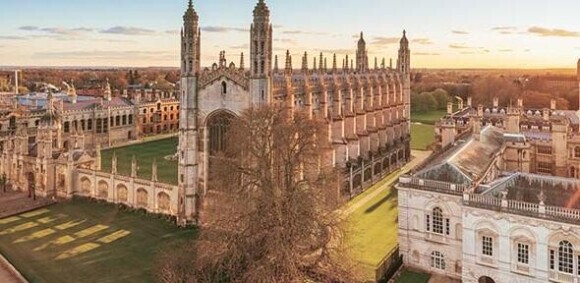 ·         Year 13 Oxbridge Coaching – To support students who are selected for interviews at Oxford and Cambridge.
Students are given the opportunity to attend taster events at Oxford University and summer schools at both Oxford and Cambridge.
This gives them invaluable experience of seeing first-hand what the Universities are like, meeting students and exploring subjects they are interested in.  We are also fortunate that Oxford subsidise some travel expenses to make the trips/ summer schools more accessible. All of these opportunities support our students to be able to make successful applications to the most competitive universities in the country.