Our Courses
Psychology (AQA A-Level)
Welcome to A-Level Psychology
Psychology is the study of human behaviour and the key question "to what extent do we have free will?". It investigates why we think the way we do, why we behave the way that we do, how others can influence our behaviour and why we feel the way that we do. Psychology analyses human behaviour and links it to the nature and nurture debate. Study key research in conformity, criminal investigations and the nurture nature debate.
In Year 12 you will study: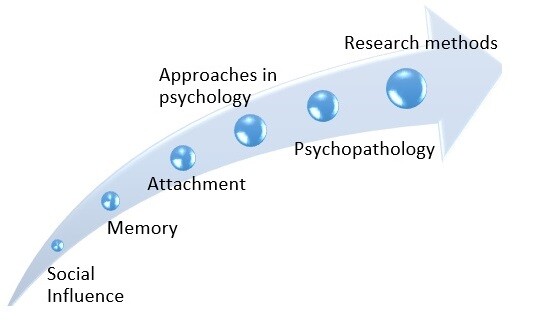 In Year 13 you will study: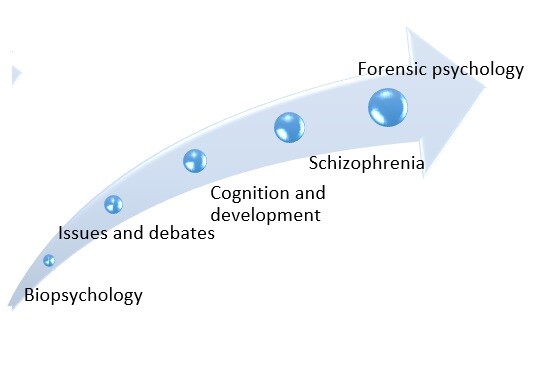 A typical lesson will involve discussion and debating around key topics and issues. Mathematical skills are a crucial element of Psychology lessons and we focus on developing these skills each lesson. Some lessons will involve independent study and others will comprise group work to help supplement our knowledge and understanding. Of course, you also have the opportunity to run Psychology experiments of your own.
One of the country's most popular degrees, Psychology enables students to study current theory and practice in fields of Psychology and how to generate and interpret research data. General skills that employers appreciate in Psychology graduates include communication, project management, numeracy and negotiation skills. Some roles in Psychology itself, such as clinical Psychology, may need a postgraduate qualification to enter. Psychology graduates work for a wide range of employers including hospitals and health trusts, schools and colleges, social care organisations and management consultants
To find out more information, please contact Mrs Bawn (s.bawn@kingsmeadschool.net or m.russell@kingsmeadschool.net)